For Sale
To post an advert, register using the link at the bottom of this page.
Once your registration has been approved, the button 'Sell Something' will appear on the home page.
If you encounter problems, contact the
Website Editor
.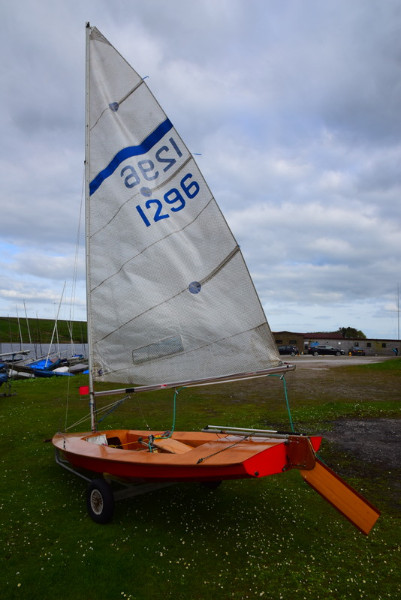 Boat 1296
Price:
GBP895.00
Built by F Catt of Downs SC from parts produced by Simon Cory. The resulting boat was down to the original minimum weight with maximum correctors. False floor added 2004 – see http://www.hornseasailingclub.org.uk/streaker.html. Holt Allen Rigel Mast and Deneb boom. Two Mylar Sails - Sail Register and Peter Northen – and cut down storm sail. Laminated wood foils. Aluminium tiller / extension. Control lines led aft via cam cleats. Galvanised combi trolley/trailer. Serviceable boom-up cover. Measurement certificate. Raced regularly. Garage stored. A good, fast boat - won the nationals twice and placed second twice in her first 6 years. More pictures on request.
Contact: Peter Saunders
Tel: 01524 735068 07709089242|
Email
Posted: 24/05/2018
Approved: 25/05/2018
Expires: 22/06/2018
NOTE: All details on this page have been entered by the sailors themselves, any comments, are not related in any way to the Class Association.