For Sale
To post an advert, register using the link at the bottom of this page.
Once your registration has been approved, the button 'Sell Something' will appear on the home page.
If you encounter problems, contact the
Website Editor
.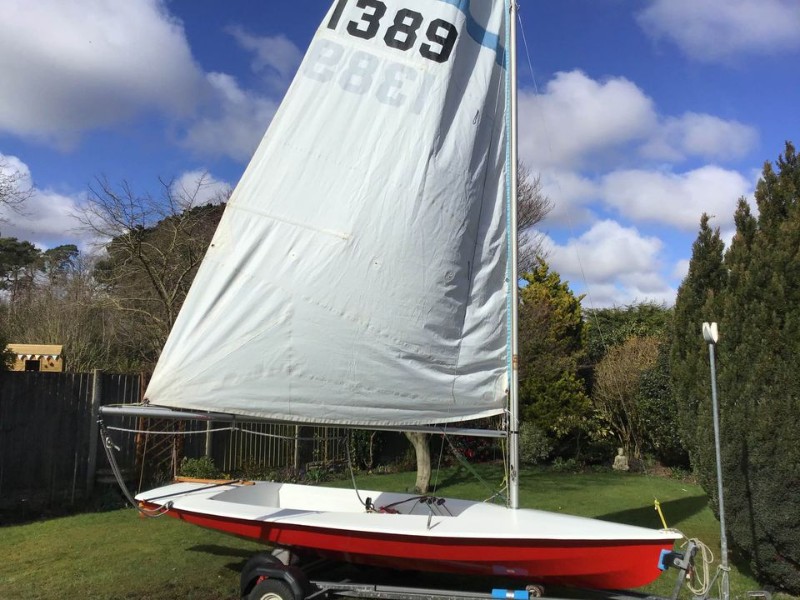 Boat 1389
Price:
GBP800.00
Streaker dinghy sail number 1389 ,fibreglass hull just been repainted, two sails ,heavy duty top cover ,combi trailer with new wheel bearings . Good condition for age . Ready to sail
Contact: Robert Purvis
Tel: 01493243535 |
Email
Posted: 28/03/2021
Approved: 28/03/2021
Expires: 19/05/2021
Boat 1745
Price:
GBP3300.00
Butler FRP Streaker 1745 built 2010 with split crimson and light grey hull in excellent condition. Already in good condition but given make-over by Butler Boats in October 2020, including spraying hull and sheathing foils, now all looking as good as new. Pressure tested to ensure no leaks. Super spars and rigging. Harken blocks throughout. Brand new Butler over-boom cover. Under cover for trailing. Two sails, including North G-28 Radial cut in VGC and Sail Register for training. Rooster padded foil bag. Combi road trailer - bearings replaced October 2020. Leisure sailing in Portland Harbour in 2020, not yet sailed since winter service. Located in Weymouth but can deliver. Many more photos available.
Contact: Tony Williams
Tel: 07515282956 |
Email
Posted: 19/04/2021
Approved: 19/04/2021
Expires: 17/05/2021
NOTE: All details on this page have been entered by the sailors themselves, any comments, are not related in any way to the Class Association.