Tom Gillard retains the Nationals trophy
The Championship results are now on this website (click here) and a write-up will be added very soon. In the meantime, we can report that the racing was most exciting despite the number of entries (21) being less than hoped for. It was particularly pleasing to have 6 entrants who had never competed in a Streaker Nationals before - some were already experienced in other classes but for two of them, this was their first time sailing on the sea.
Thank you Royal Torbay YC for making this a super event.
The photo shows Tom receiving the Championship trophy from his dad Alan, Chairman of the Streaker Class Owners Association.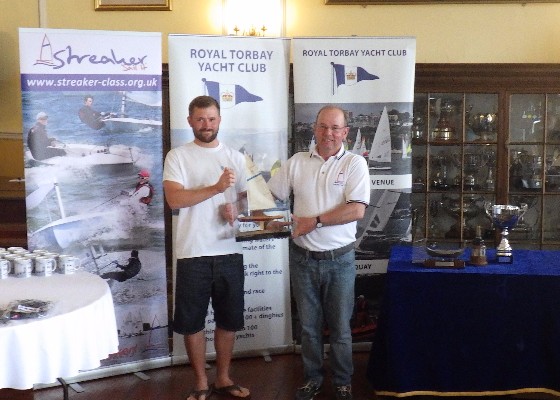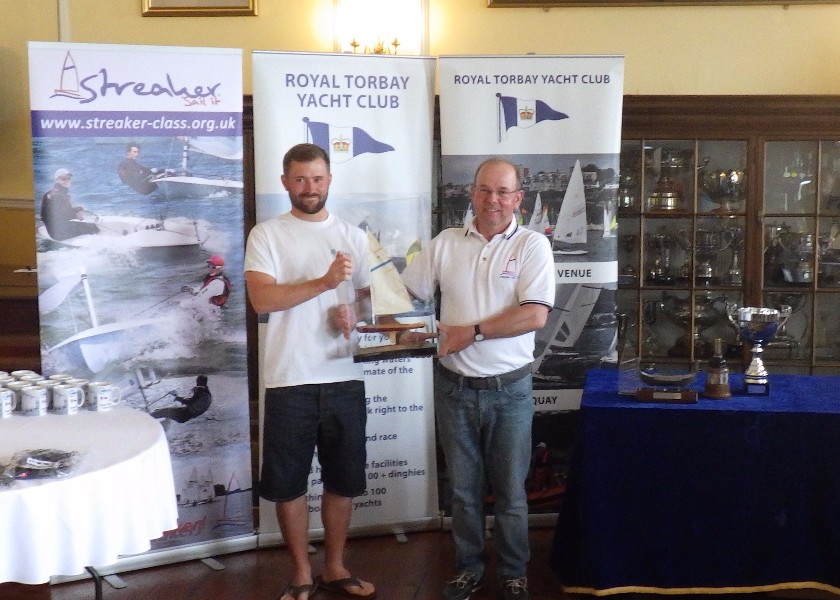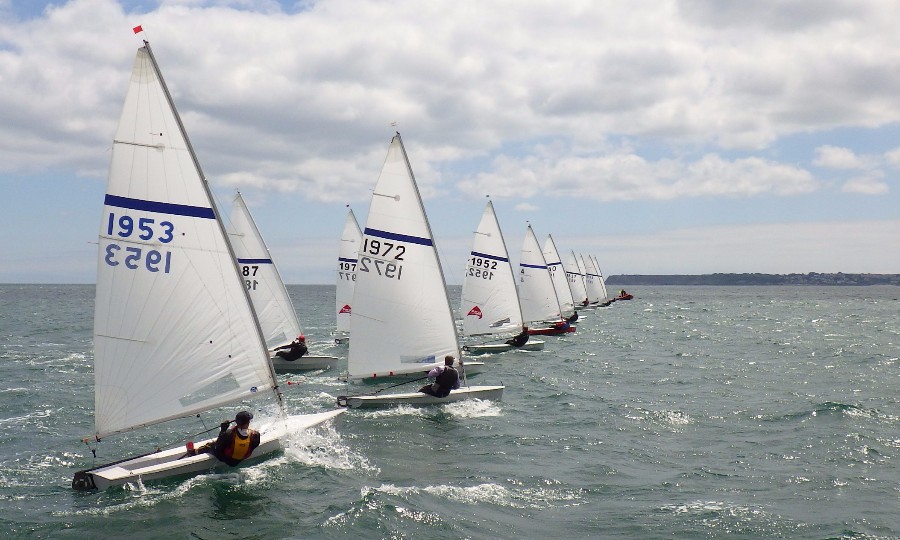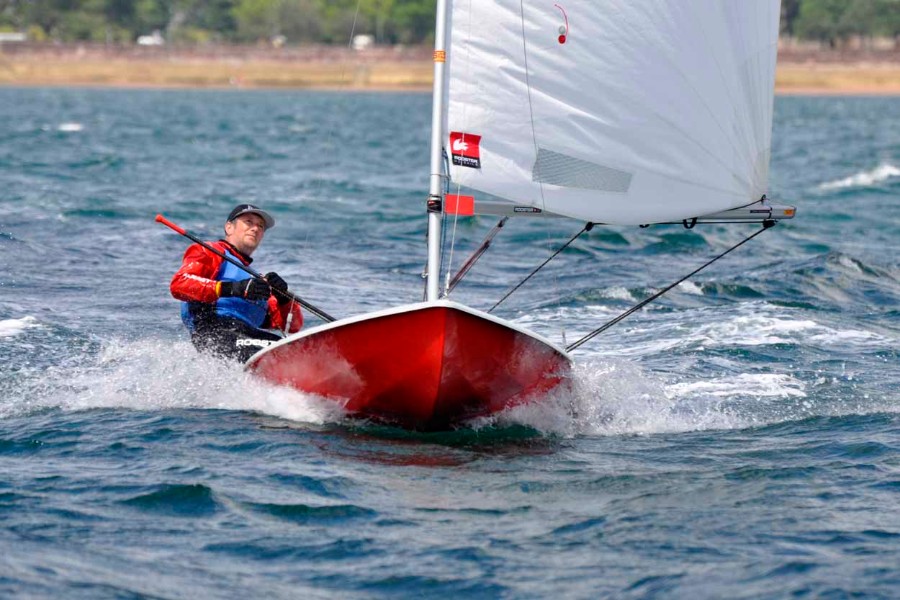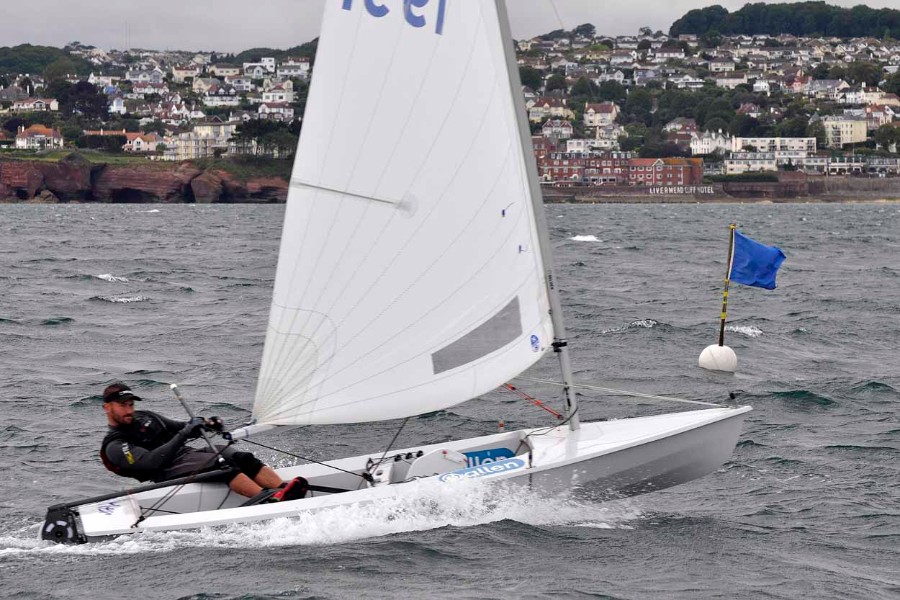 Gallery