Dinghy Show Report AND Video
Despite the icy travel conditions two Streaker dinghies made it to the RYA Dinghy Show, Dave Butler bringing 2100 down from Hull and P&B bringing 1995 (Isaac Marsh's new Boatyard at Beer boat) from Northampton, and a team of volunteers helped set the stand up and man it all weekend. You might be forgiven in thinking that nothing new would be seen on the boats since last year - but you would be wrong! There's always something of interest in the Streaker class!
For a start, the Butler boat has a sail number that will stand out in the fleet, at least in the short term. It's the first of the 2100+ numbers as we've skipped numbers 2000 to 2099 as most of these were issued to foreign boats when the class was quite new.
The sail on 1995 was also eye-catching! It's made by P&B using a laminate material that conforms to our class rules except for the fact that it's not white enough. Our current rule 13.05 says "The overall appearance of the sail on the water shall be white" and this sail is a lot darker than that. You might see this sail being used on the circuit (but not gaining points or prizes) and a rule change proposal may be in the pipeline for this summer's AGM so all members can vote for or against it.
Also, 1995 was sporting a carbon fibre boom, made by Ian Jones. Like the sail, this was the subject of much discussion. It's not class legal but experiments are underway and the class will keep the membership informed. Again it will need to be voted in at an AGM if it's to be adopted by the class.
A third experiment to be seen on 1995 was the adjustable mainsheet bridle. Our class rules currently only allow 1 cleat, positioned on the angled side-deck. This boat has been allowed dispensation to trial a more easily adjusted system and it had the bridle rope led to a 2:1 control line running down the centre of the cockpit to a turning block on the side of the daggerboard box and then up to a cleat under the thwart.
With so much to talk about it wasn't surprising that the stand was kept busy with class members and other visitors keen to have a look at the boats. Well done to everone who got to Alexandra Palace this year but if you didn't make it, you'll no doubt see 1995 out on the open meeting circuit this spring. Meanwhile 2100 is heading to Staunton Harold SC.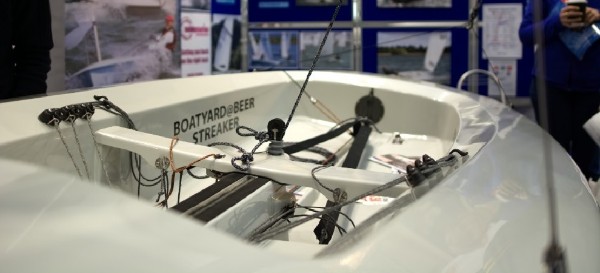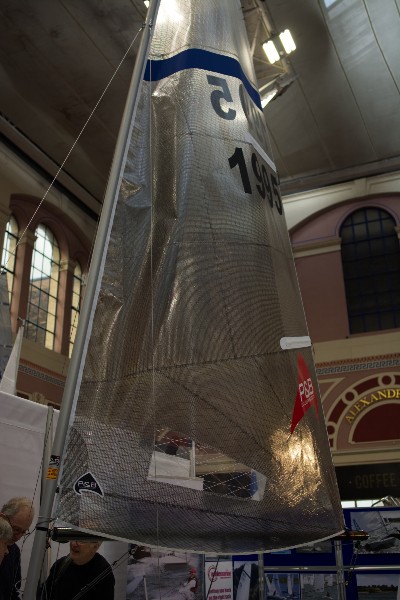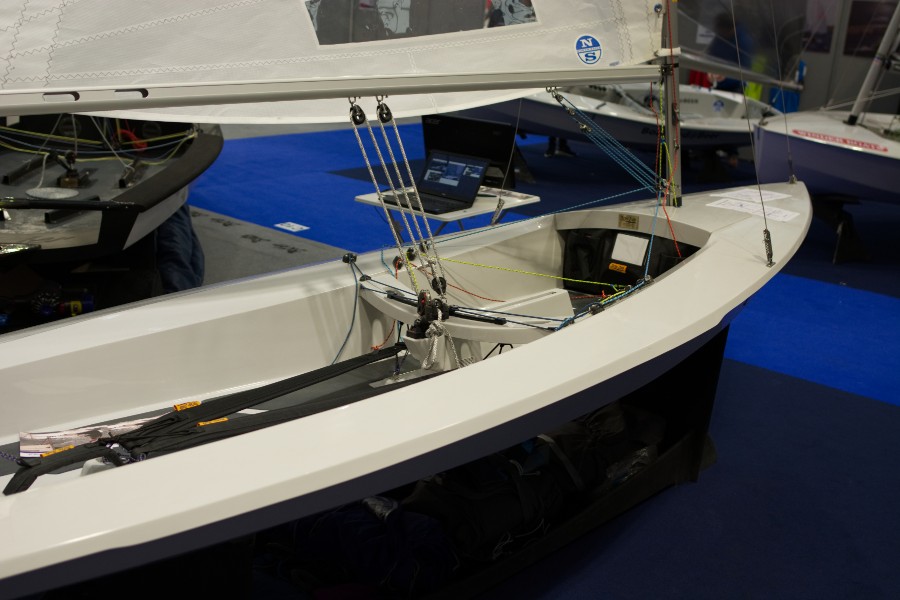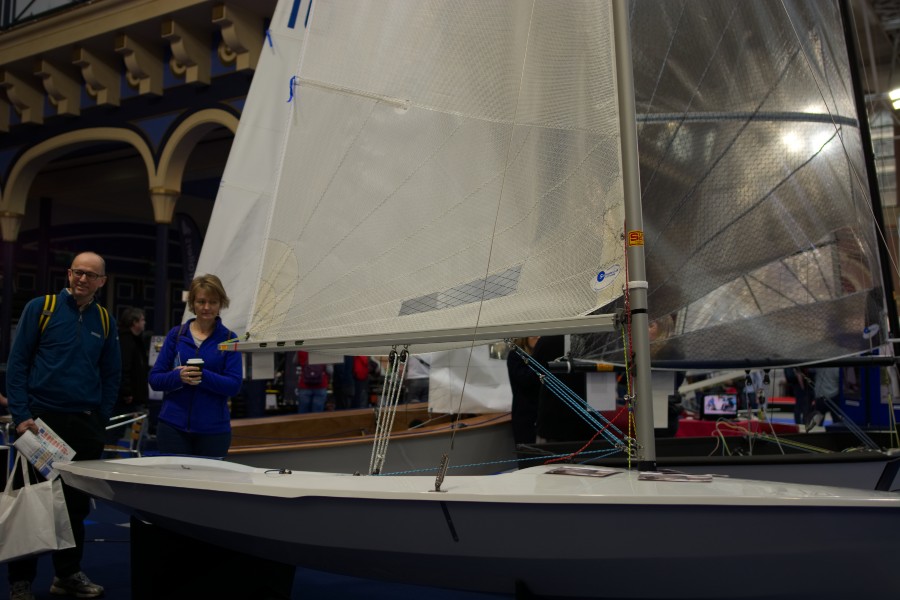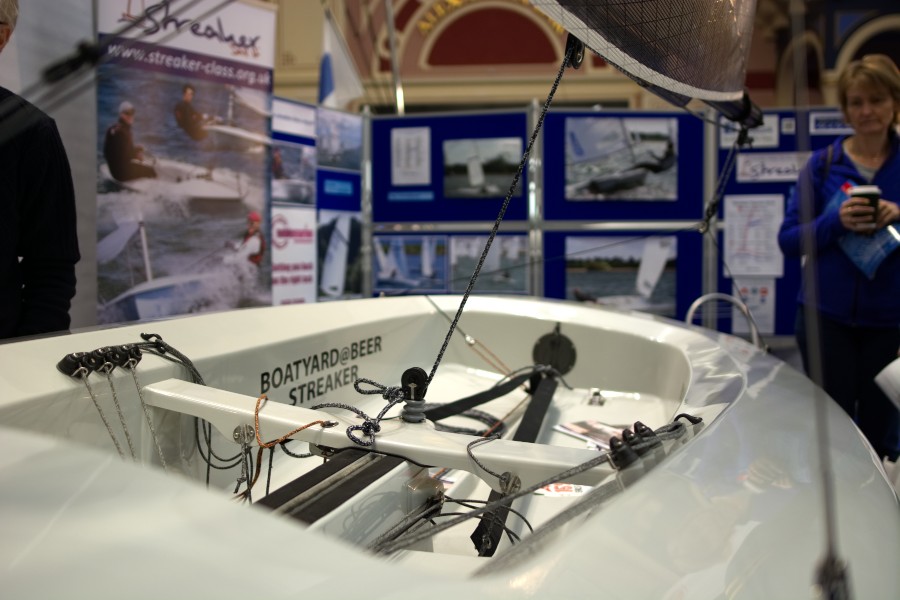 Gallery