The Streaker Class announce a new builder
The Streaker Class announced that Hartley Boats, a large well-established boat builder and chandler, has become a Licensed Class Builder. A shiny new Hartley boat takes pride of place on the Streaker stand at this weekend's RYA Dinghy & Watersports Show, alongside an equally stunning example from the long-established class builder, Butler Boats.
"We were delighted to learn that Hartley Boats had acquired the Streaker moulds previously used by Boatyard at Beer" commented Class Association Chairman, Ian Priest. "We are very proud of our one-design heritage, but we also recognise that many sailors are attracted to the Streaker because of the flexibility it provides, including a choice of builders, sailmakers, spars, foils and fit-out options. It is fantastic to have new FRP Streakers available from two top-quality builders, as well as new composite and all wood Streakers from Butler Boats. We welcome Hartleys to the Streaker family and look forward to a prosperous future together."
This morning, at the Dinghy Show, the Class Association Technical Officer, Alan Gillard, presented a builder's licence to Mark Hartley, Managing Director of Hartley Boats. "We have been working with Hartleys since they acquired the Streaker moulds last year", explained Alan. "Our Class Rules require that builders of FRP hulls are licensed by the Class Association. Our primary consideration is that the boats will measure and comply with the Class Rules, but it is also important that the builders can produce quality boats, with the scale and commitment needed to ensure the long-term future of the Class."
"Having visited Hartley Boats' premises in Derby, and having met their manufacturing team, I am confident that they will be producing excellent Streakers. I have measured their first boat and I am very pleased to report that it complies with our rules; so we can call it a Streaker! I anticipate that these boats will be in high demand, which I can see Hartleys will be able to meet. They are also planning to help us promote the Streaker, so this is a very exciting time for the Class", said Alan.
"The Streaker is a great addition to our stable of championship winning racing dinghies," said Mark Hartley. "As with our other classes, we hope to have a strong relationship with the Streaker committee and to help the class to thrive. Like all boats produced by Hartleys, we will be supplying new Streakers with a four year guarantee. We will also hold a stock of spares, sails and spars to support old and new boats alike."
Hartley Boats also has a Streaker on their own stand at the show. This boat is sporting a new sail from the Hartley sail loft. They plan to become a class-approved sailmaker, joining seven other leading sailmakers who are all authorised to certify the measurement of their own Streaker sails.
Dave Butler, owner of Butler Boats, was also on the Streaker stand this morning. He has been building beautiful wooden Streakers for over 30 years, an option which he still offers to this day. Since 2003 he has also built and supplied FRP and composite Streakers from his workshops in Brough on the Humber Estuary. "I am a great fan of the Class having more than one builder" commented Dave.
"It is healthy for the Class and provides more customer choice within the one design concept. I am very pleased that Hartley Boats have become a Streaker builder and I am looking forward to working along with them to ensure the ongoing strength of the Class."
Ian Priest, Class Chairman, summed up the enthusiasm of everyone present; "with our Nationals returning to Filey this year and with confirmation of new boats on order from both of our builders, this really is a great time to be a Streaker sailor".
About the Streaker: Jack Holt designed the Streaker in 1975 when he wanted something lighter than his Solo to haul up the slipway. He reduced the sail area to 6.5sqm, not fully battened, to create a lively but well-mannered single-hander, with a hull weight of just 48kg. The Streaker is popular with helms weighing 60-85kg, and attracts sailors of all ages and abilities, from club racers to multi-class champions.
For more information, see the class website www.streaker-class.org.uk/info
If you'd like a test sail, please email [email protected]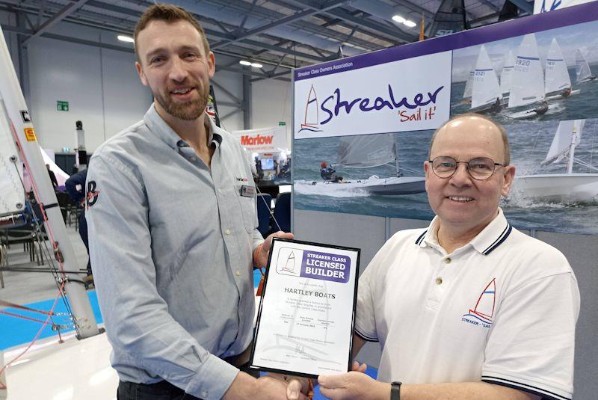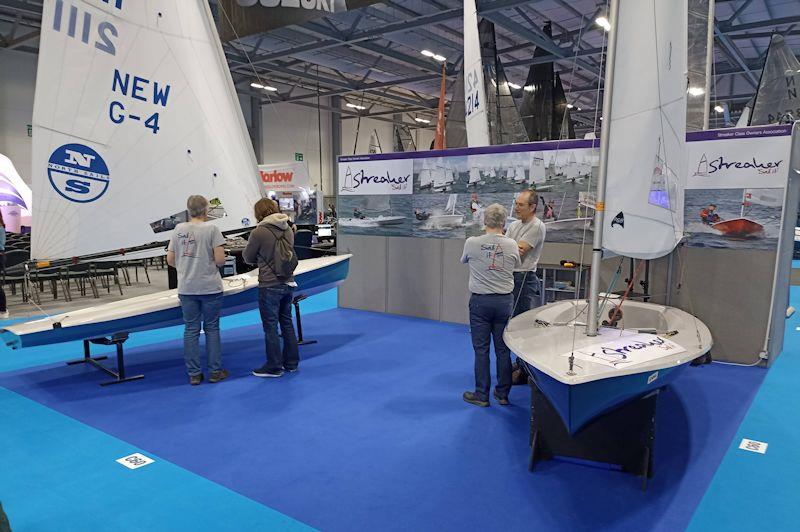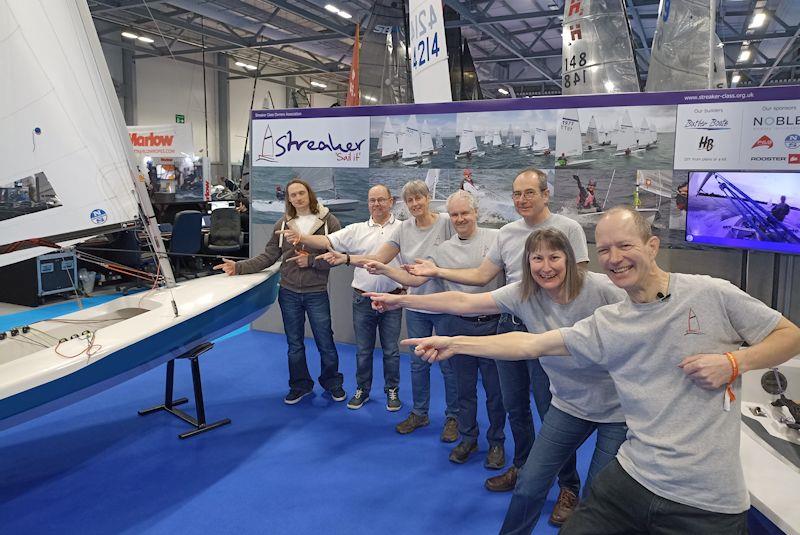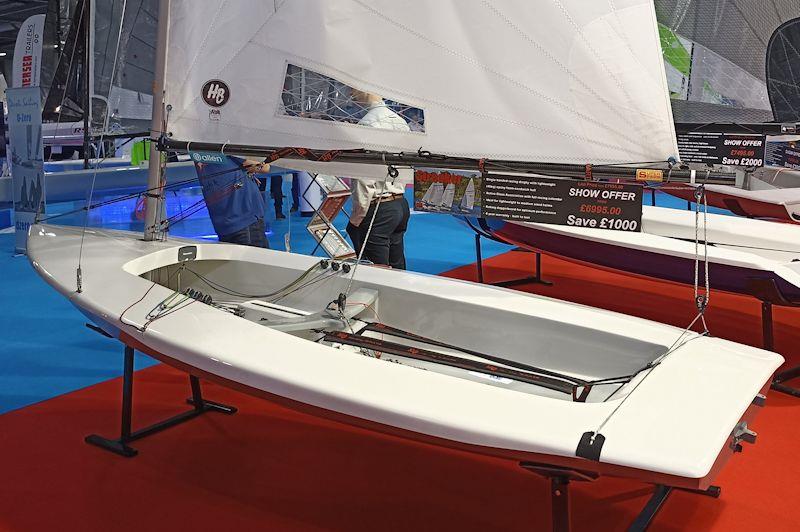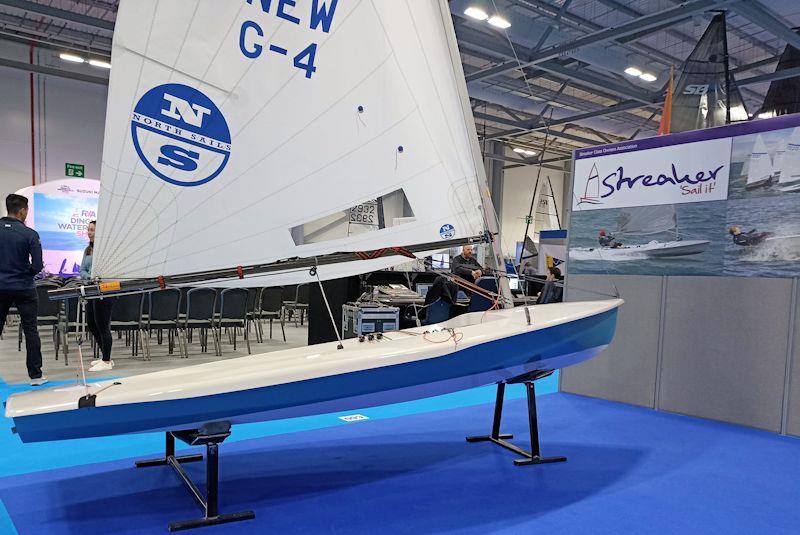 Gallery